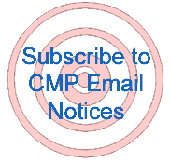 We want your feedback! Please let us know what you think about TFS. Do you have an interesting story or article that you would like to share? If so, please let us know!
Reader Comments:

Nice work as always on the e-News. Always enjoy reading up on things.
Thank you!
Joe D. G.
---
Just read your most recent CMP Online News ; Thank you for your efforts & programs to promote Civilian Markmanship in the USA.
Mike H.
---
TFS is an outstanding medium for informing the shooting public and both format and content are always of the highest quality. Thank you for giving me the opportunity to express my comments.
CMS Steven L. Pennington, USAF, (ret)
---
Ms. Elder,
I was thrilled when I read the "Short History of the Distinguished Shooter Program." As the first Navy female Distinguished Pistol Shot, I am humbled to see my name among so many others who have made the grade. Many thanks to Mr. Hap Rocketto for compiling what has to be the best single list of distinguished shooters from all levels.
Respectfully,
LCDR Barbara Gies
---
Hello, I am excited to read your newsletter's that you generate. They are good sources of information and I am more and more motivated each time to continue working on my shooting skill's after being in the Marine corps for twenty years. I have been exposed to lot's of range shooting with rifles. I really like that feeling of being on the rifle range @ dawn preparing for a good day of accurate shooting. The fact that you continue to teach theses skill's with so much enthusiasm is absolutely outstanding.
Bryan C.
---
NICE ARTICLE ON LEG MATCHS!
GLS
---
More, more from SSG Praslick. A good coach is worth his/her weight in gold. Keep it up. I need all the help I can get. CSM (ret) R. Thomas D. Command Sergeant Major (retired) "Once a soldier, always a soldier"
---
I think you "on line" newspaper is great! Keep up the good work.
Gary K.
---
I think it's is GREAT keep it up! Thank you very much!
PS I sure miss going to Perry
Conrad S.
---
Very informative. Reminders and tips for better shooting are always helpful. We tend to forget lessons learned and sometimes need to be hit on the head with a 2X4. LEStahl
---
Good stories, would love to see training info. on smallbore.
Jim E.
Alta, Calif.
---
I thought the article about the Reading R&P Club was great. I have the pleasure of shooting matches at their club several times a year and you can't fine a better group of people and sportsmen.
Keep up the great work....
Richard S.
---



5th CMP Rimfire Sporter Match is Biggest So Far - The CMP Rimfire Sporter Match that took place at Camp Perry, Ohio on Sunday, 23 July, had the largest attendance of any of the CMP Rimfire Sporter events conducted since this unique championship started five years ago. The 2006 Rimfire Sporter competition had 212 event entries, up from 180 in 2005. After suffering rainy and windy weather in 2005 and 2004, this year's match was blessed with glorious Camp Perry weather.

National Youth Shooting Sports Leadership Conference and Coach-Instructor Schools Registration Start - If you work with junior shooters and want to grow and improve your program, you belong at the 2006 National Youth Shooting Sports Leadership Conference and Training Week. Any one who serves as a leader, coach, instructor or active parent in a high school or junior shooting program can benefit from the training courses and conference presentations that will be available at Camp Perry, Ohio on 19-24 September.

Master Garand-Springfield-Military Clinic
First in Howell, Michigan Area Taught by Master Instructors - The Howell National Guard Armory, home of the 1462nd Transportation Company, was the site recently of the first Master Garand-Springfield-Military Rifle Clinic in the Howell area conducted by CMP-certified Master Instructors. This one-day event far surpassed initial expectations by attracting 36 participants for its inaugural clinic held on July 15, 2006. Eleven participants were National Guard troops, and 25 were civilians.


Records Fall at Daisy Air Rifle Championship - The 2006 edition of the Daisy Air Rifle Championship featured some impressive new Three-Position Air Rifle National Records. 16-year-old Michaela Jochum from Beatrice, Nebraska, already owns several records, but may have fired her most impressive records yet during this year's Daisy championship. On the first day of competition, she shattered her own 20-shot standing record of 185 with an unbelievable sporter score of 192. She finished the day with a 573 three-position total to break her old open record of 571. With two days of dominating performances, Jochum went on to win the sporter class individual competition by 31 points and lead her Homestead 4-H Club team to victory in the sporter class team championship.

The Importance of the Data Book - As a competitor and observer of many rifle matches, the one thing I notice shooters forgetting to do on a regular basis is updating their data book. A data book is a valuable tool for the shooter. It allows you to have a daily journal of your shooting performance. This journal can and should be referenced every time a shooter steps on the range. When reviewing your data book you will be able to compare the conditions you face today with your previous performances in similar conditions.

Michaela Jochum Wins Fourth Major Championship in a Row - If anyone had any doubts about who the best junior sporter class air rifle shooter is, the results of the Junior Olympic Three-Position Air Rifle Championship should put those doubts to rest. Starting with the American Legion Championship last August and now including another decisive victory in the National Junior Olympic competition, 16-year-old Michaela Jochum of Beatrice Nebraska has won four major national-level championships in a row. And all with huge victory margins and national record class scores.

Marines Win National Trophy Team Match
Henderson and Sokolowski Win Individual Matches - Major victories in the National Trophy Pistol Matches were claimed by the Marine Corps, Army Reserve Staff Sergeant James Henderson and Army Sergeant First Class Adam Sokolowski. The Matches took place on 11-16 July as part of the National Matches at Camp Perry Ohio. The intense rivalries between the Armed Services teams and equally strong rivalries between civilian teams were once again a highlight of the matches.

LTG Blum Opens the 2006 National Matches - On 10 July 2006, National Match competitors, officials, staff, volunteers and visitors gathered on Rodriguez Range for the Annual First Shot Ceremony. The First Shot Ceremony is the traditional opening for the National Matches. Lieutenant General H Steven Blum, the Chief of the National Guard Bureau, had the honor of being the 2006 First Shot Speaker.