New, Experienced Shooters Go Head-to-Head at 2013 Gary Anderson Invitational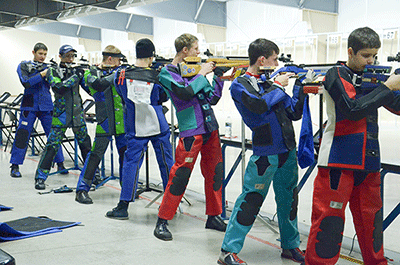 The 2013 Gary Anderson Invitational (GAI) was held December 6-7 at the CMP Marksmanship Centers in Camp Perry, OH, and Anniston, AL, to a group of 415 competitors from around the country. The event is a three-position air rifle tournament that follows the 3x20 course of fire. Each shooter fires 20 record shots from prone, standing and kneeling positions, with the top eight shooters from each relay advancing to a 10-shot final. Winners are determined overall, from scores comprised from the CMP North and CMP South competitors.
Wounded Warriors Recognized at Camp Banquet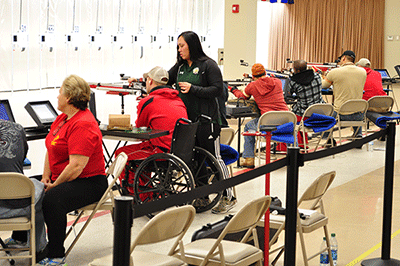 ANNISTON, AL – On Thursday, Dec. 12, 2013, Civilian Marksmanship Program (CMP) staff members attended a banquet honoring the 25 Wounded Warrior Marines from around the country who attended a week-long camp at the South Marksmanship Center in preparation for the next Wounded Warrior Games. The banquet was held at the Hampton Inn & Suites in Oxford-Anniston, AL.
Juniors Continue to Portray Excellence in 2013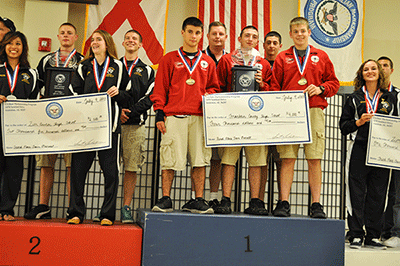 Thousands of young shooters across the U.S. excelled as the Civilian Marksmanship Program reached out to them with numerous firearm safety and marksmanship clinics, camps and competitions over the past year.
Hannah and Josh Black's Sibling Riflery: Black Belts, Ballet and Beyond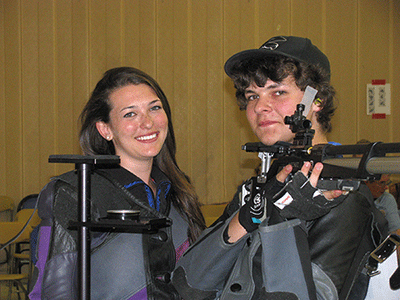 Hannah and Josh Black are your typical brother and sister. From the words of their mom and dad, "older sister ignores, little brother annoys." But outside of their societal act, the two are actually extremely supportive of each other and share a unique common interest – both are accomplished junior shooters.
CMP CLUB NEWS: Pennsylvania Hosts First-Ever State Rifle Championship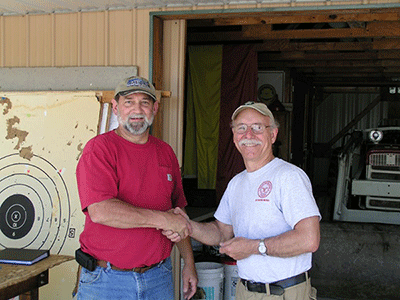 On Sept. 7, 2013, a group of 31 competitors approached the firing line at Reade Range in Allemans, PA, to fire in the first Pennsylvania State Championship for M1 Garand, 1903 Springfield and Vintage Military Rifles.
CMP Recognizes 10-Year Club Loyalty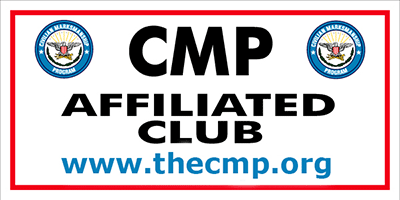 Celebrating its 17th year as a non-profit organization, the CMP has prepared an ever-growing number of shooters with firearm safety and marksmanship skills. Because of the success of its programs and sales, other organizations have decided to join CMP in its efforts by creating their own hometown clubs – some having been affiliated with CMP for over a decade.
Cutting-Edge Techniques Displayed at CMP North During Canadian Airgun Camp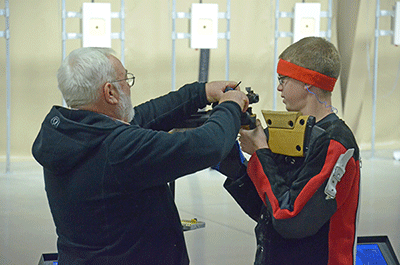 Occasionally, the CMP North Marksmanship Center is rented out to teams and clubs hoping to better hone their shooting skills. On November 23 and 24, the air gun range, currently undergoing a million-dollar renovation, housed a group of shooters from Canada who brought their skills, as well as the snow.
Rare Opportunity to Compete in Public as CMP Fires the 2nd Annual Bass Pro 600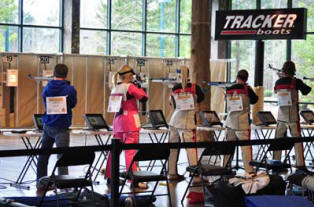 The 2nd Annual Bass Pro 600 will be fired Jan. 4-5, 2014 at the Bass Pro Shop in Leeds, AL. Just as it sounds, the event will take place in the middle of the Bass Pro store, as shoppers pass by and observe. Events for shooters include an international air rifle and a three-position air rifle competition. The match is open to men and women of all ages and is fired upon the world-class electronic targets of CMP's innovative Mobile Range.
CMP CLUB NEWS: Cumberland Riflemen in NJ hold CMP Weekend Matches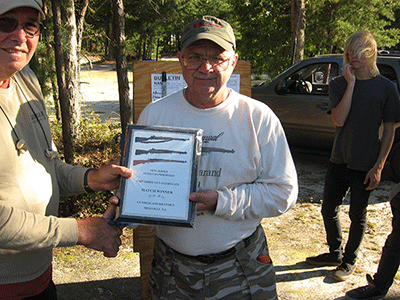 On Sept. 14 and 15, 2013, Cumberland Riflemen, Millville, NJ, sponsored its third New Jersey State CMP Championship. Sunny Skies brought a beautiful day for Randy Ent from Pennsylvania who bested a field of 40 entries to win the Garand A Match (284-5), the Springfield Match (286-6) and the Aggregate (840-16).
New CMP Custom Shop Already Fixing to Help Gun Enthusiasts Everywhere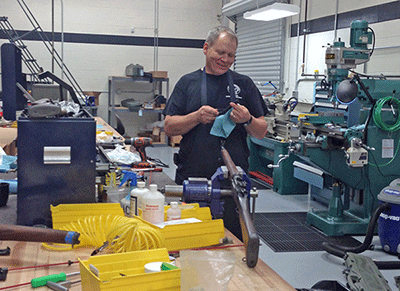 After a month of business, the CMP Custom Shop is already stacked to the ceiling with rifles needing customization and repair. With nearly 200 rifles already through its threshold, the gunsmiths running the operation only anticipate more to come in the future. "Things are going great," said John McLean, CMP Custom Shop manager. "We're learning how to do everything we need to do in order to get things done as quickly for customers as we can, as well as do a good job."
Civilians Stay at the Heels of AMU Shooters During 2013 Dixie Double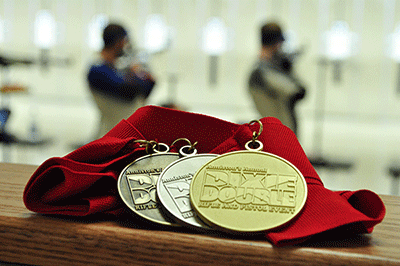 ANNISTON, AL – The 5th Annual CMP Dixie Double was held in Anniston, AL, November 8-10 to a group of 88 air rifle and pistol shooters. New, experienced and junior shooters fired shoulder-to-shoulder alongside some of the best shooters in the country, including members of the Army Marksmanship Unit (AMU), Paralympic team and even those from the 2012 London Olympic trials.
Stonecipher Wins GSMM Four-Gun Aggregate at Western CMP Games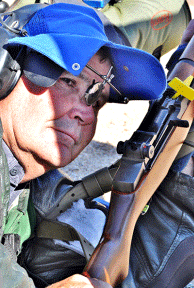 PHOENIX, AZ – Kent Stonecipher, 61, of Ada, OK, demonstrated once again at the 2013 Western CMP Games that you don't have to sweep all the matches in the Garand-Springfield-Vintage Military Bolt-Modern Military aggregate to be the top four-gun competitor, but you need to be consistent.
DeMille Victorious in Garand and Springfield Matches while McKinney and Caviness Win Vintage Military Bolt and Modern Military Events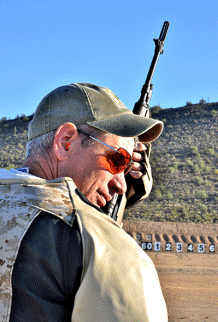 PHOENIX, AZ – Dennis DeMille, 48, of Anniston, AL, dropped just seven points overall in winning the John C. Garand Match at the 2013 Western CMP Games, recording a 293-7X aggregate score. DeMille also led all shooters in the Springfield Match with a score of 288-6X.
CMP CLUB NEWS: 2013 Texas Garand Championship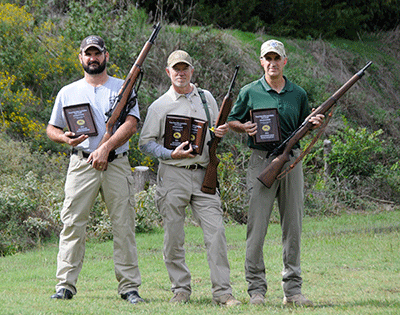 Our annual Texas State Garand Championship is planned every year for October to take advantage of the warm 70's temperatures. This year we received a surprise: a cold front came through Saturday morning and with it a very significant threat of rain. The weatherman had been predicting terrible conditions for days.
CMP CLUB NEWS: Michigan State University hosts CMP Rimfire Sporter Rifle Match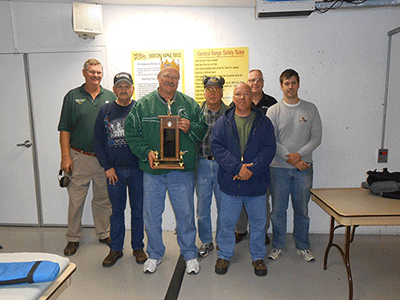 LANSING, MI – Michigan State University hosted a CMP Rimfire Sporter Rifle Sanctioned Match on October 16 at their Demmer Shooting Sports Education & Training Center.
Winning the Gold Pin in the telescopic class was Sean Barrett as he fired a 551-12X. Claiming the Silver Pin was Craig Shepard with a 542-5X, while Paula Warren earned the Bronze Pin with a score of 472-2X.
Calling all Junior Air Rifle Shooters –
Enter the CMP National Postal Championship Today!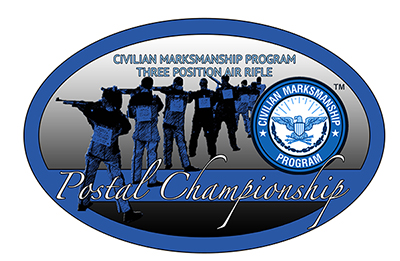 Registration for the nation-wide CMP National Postal Championship continues until 31 January 2014. This is a 3x10 air rifle match and is open to all junior programs, including all JROTC, 4-H, Boy Scouts and junior clubs. The competition is meant for those juniors interested in testing their skills against some of the top shooters in the country, from the convenience of their home ranges.