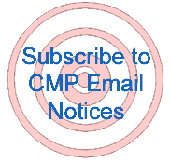 We want your feedback! Please let us know what you think about TFS. Do you have an interesting story or article that you would like to share? If so, please let us know!
Reader Comments:
---
Great publication and program. I look forward to reading it when I see it in my e-mail box!!! Keep up the great work and thanks for all you do on behalf of the shooting sports.
Richard Z.


---
I look forward to your updates all the time, please keep them coming.
Luther


---
I'm very pleased to see the TFS magazine on-line. It's well done and very informative. Nice job!!
Steve S.
Portales, NM


---
I am a relatively new Garand collector, and I could not have been happier to see that a newsletter is available online now. I am developing an insatiable appetite for anything Garand, and the newsletter fits the bill. Keep up the good work!!
John S.


---
The first shot email mag. is very informative, keep it coming.
Don H.


---
As always, great job on this publication.  Particularly liked reading about Dan Jordan.  I'm in rehab and love seeing things like this.  Shows the others you just have to get out there and make the effort.
Best,
Linda


---
Can't believe I haven't pulled up "The First Shot" before this. I"ve been back and forth on the CMP Forum for a couple of years! This year - 2004 - was my first Garand Shoot after waiting for...20 some years. It was terrific! The staff, the facilities, the organization, scheduling, most of all the fellow shooters...made it a memorable time. My wife went with me and she is already asking if I"ve made plans!
S.A. S., PA


---



USOC Names Michael English as Director, Colorado Springs Olympic Training Center - COLORADO SPRINGS, Colo. – The United States Olympic Committee (USOC) recently named Michael D. English (Colorado Springs) as the Director of the Colorado Springs Olympic Training Center (CSOTC). English will direct the Center's overall training service functions and operations, including housing, transportation, training and meeting facilities, food services, and sports programming.

Showing Support: CMP Employees Give Back to U.S. Fighting Men and Women - CMP customers are always complimenting us on the efficiency and the speed of our shipping practices. It's one of the things the company prides itself on. Recently, some CMP employees began to ship some things other than rifles.

How to make a Kneeling Roll - A homemade pattern of a kneeling roll submitted by Nancy Jochum, Nebraska CMP State Junior Director.

Winchester Canyon Gun Club hosted 1st CMP Meet - The Winchester Canyon Gun Club, Santa Barbara, California, hosted its 1st CMP meet on October 23rd. The meet was held at the club's 100-yard outdoor rifle range from 9am to noon under sunny skies. Attending were five youth and seven adults.

Army Marksmanship Unit Inducts New Hall of Fame Members - More than 300 past and present Soldiers who were assigned to the U. S. Army Marksmanship Unit gathered at Fort Benning on 22-23 October to celebrate the 48th anniversary of the founding of the unit. Since its founding in 1956, pursuant to an executive order by President Dwight Eisenhower, the elite Army unit has led the United States back to prominence in international competition and has been the leading military marksmanship program during most of its 48 years of existence.

USA Shooting Names 2004 Athletes of the Year - USA Shooting announced that Kim Rhode of El Monte, California and Matt Emmons of Browns Mills, New Jersey, are its 2004 Athletes of the Year. These selections are determined according to which shooting athletes had the most outstanding performances in major international competitions during the year. The program of selecting Shooting Athletes of the Year is part of a U. S. Olympic Committee program that honors the overall most outstanding female and male athletes for all Olympic sports.

Eastern Nebraska Gun Club Makes a Difference - On October 23rd, the Eastern Nebraska Gun Club in Papillion, Nebraska recently held a match based on the course of fire for the CMP Games John C. Garand Match…however, there was one twist. While most clubs require some sort of entry fee to help cover range costs, the cost of targets and the cost of ammunition if it is provided, the guys at the Eastern Nebraska club did something different – they asked for toys.

USA's Dan Jordan Wins Silver Medal at the 2004 Paralympics - First-time Paralympian Dan Jordan of Franktown, Colorado broke a 20-year U.S. medal drought in Paralympic shooting action today, clinching a silver medal in the Men's 3-Position Rifle event. Jordan's silver marks the first American Paralympic shooting medal since 1984.